Hi everyone! I am still working hard to get that quilted table runner in the mail tomorrow, and it's coming right along. I've basted it to the backing, now I just have to brave the quilting. I'm a stitch in the ditch kind of girl, so this will take a glass of wine to finish :)
Anyways, I also wanted to share that I posted a new to the shop pair of jeans. "The Dragon Jeans" - I know not the most exciting name, but it does describe exactly what they are. Perfect for you little dragon!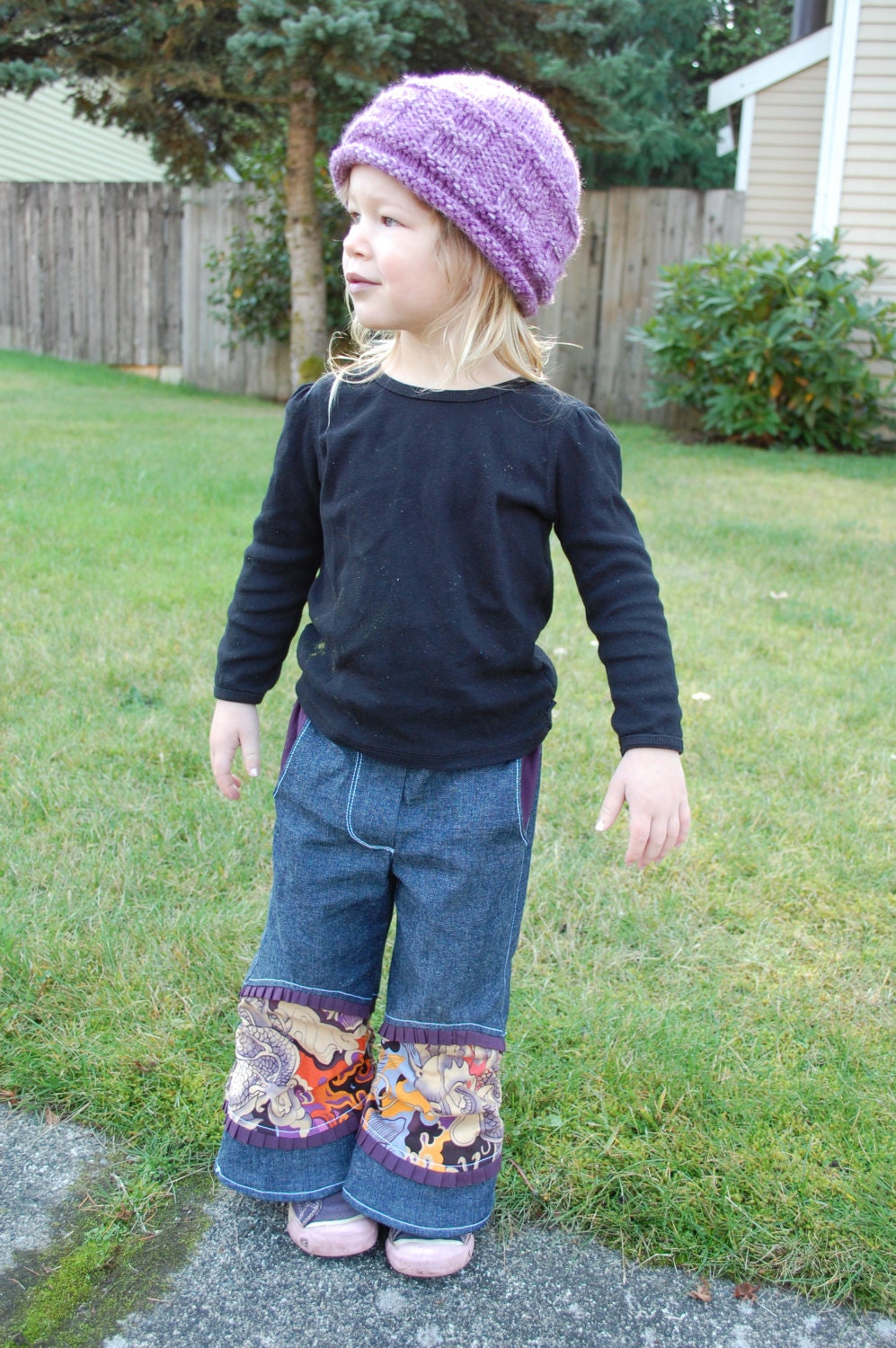 I just adore these jeans, and they are worn by a very cute girl ... eh hem mine of course. If $65 is too much for you to spend, check out the book
Sewing Clothes Kids Love
by Nancy Langdon, and Sabine Pollehn from your local library (or buy it, it's a good one!) and the pattern is in there free - it's called Dortje. I would have this in my shop but since it's offered free it would probably just sit and collect dust on my shelf.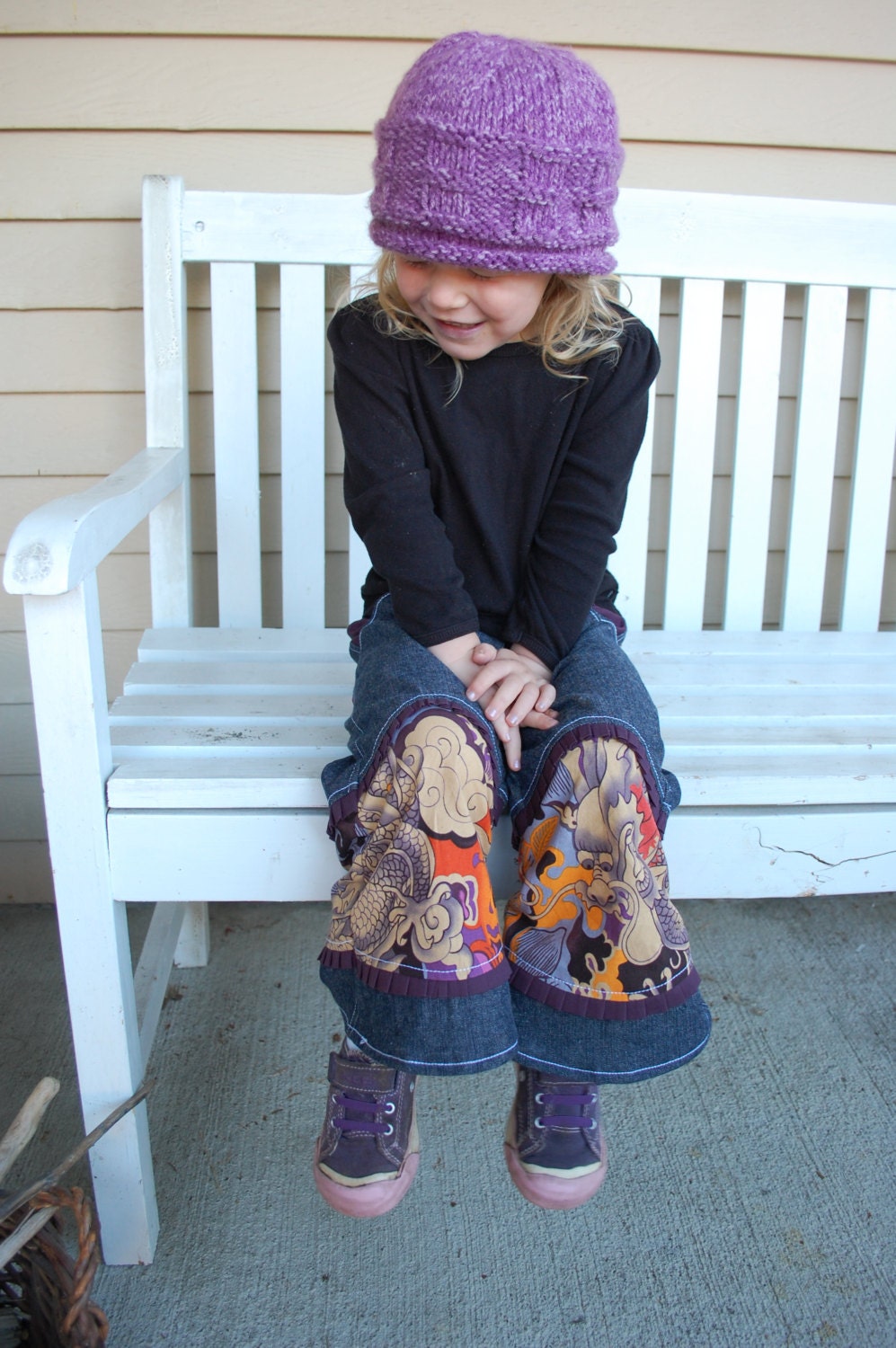 Hope you all have a fantastic weekend. I'm off to dinner and a movie with my hubby while my little one is having a sleep over at grandmas! Woo hoo!
Good night!
Jen